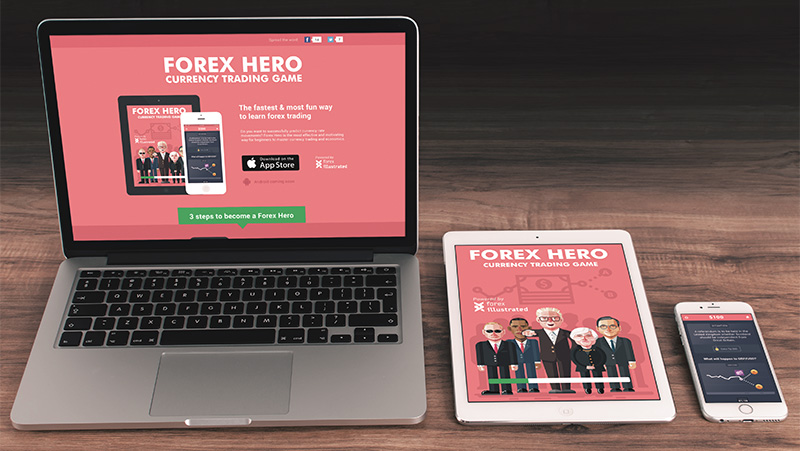 FOREX HERO – the forex learning app that will make you a better trader and a smarter business man!
Have you ever wondered how George Soros broke the entire economy of Great Britain and made $1 billion in one day? Or how the sex scandal of Tiger Woods created a great opportunity to buy cheaper stocks of Nike, Gatorade, Electronic Arts and other companies?
If you want to successfully predict currency rate movements by scanning through news sites, then this is the app for you. Forex Hero is an educational trading game for those who want to understand how forex and stock traders make money by analyzing speeches of politicians, weather forecasts, military threats and even extramarital scandals of celebrities.
Download for iPhone & iPad
>> Download while it is free!
How it works
Forex Hero consists of three sections: the illustrated School, Quiz and Trend Predictor. You will progress through the School and Quiz earning money along the way to unlock the Trend Predictor. The Trend Predictor is a fun trading simulator that lets you test whether you can predict the currency movements by analyzing short, 100% real-world situations.
You can become the next Forex hero
You won't find any other educational resource about forex and currency markets that is as user-friendly and fun as Forex Hero. Economics is a field dominated by boring and bland learning materials. With Forex Hero, one of our goals was to create a resource that is boiled down to the most essential and effective information and methods needed to learn the currency trading. Simply put, Forex Hero provides the easiest way to understand how the currency market works.
Visit ForexHero site to learn more